Happily ever after!
Build a stable and loving relationship that will finally reflect all your wildest dreams
Are you looking for The One but he's nowhere to be found?
You probably feel like maybe there isn't one after all.
Or you already are in a relationship, but you're not quite sure if this is really it?
Does it always seem like such a win in the beginning but then it all goes downhill again?
The truth is, you're tired. This is not what you've signed up for.
I know how you feel, girl! I've been there too. And if there's still at least a tiny little hope in you that thing could be different, better, then you've come to the right place.
I want my Happily Ever After!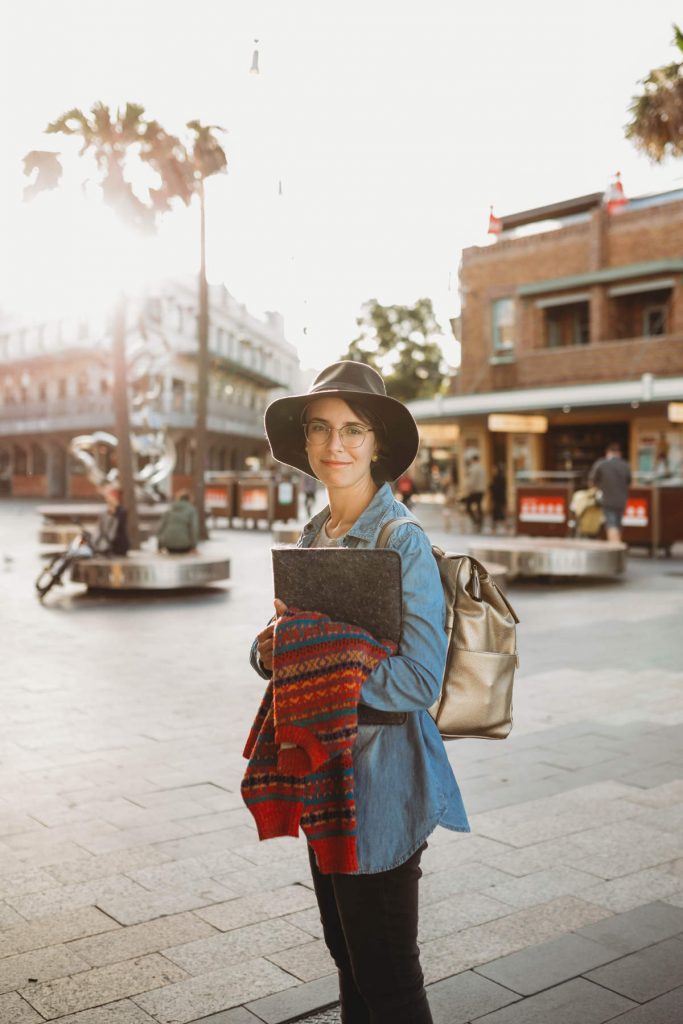 How I can help
Happily Ever After is a course based on my coaching background and personal experience. Because I used to be exactly where you might be right now. Confused, lonely, angry… No matter what I did, I always ended up in relationships that were pretty much the same; somehow wrong.
But eventually, I did meet my soulmate. A man who's even better than in my wildest dreams. A true partner who's there for me even when I'm raging or crying unstoppably and who says 'no worries!' after I've just crashed his car (true story).
Sure, you might think it's all just coincidence. But I'm convinced that it isn't! I believe it's a result of deep inner work and conscious change in my mindset.
That's why the Happily Ever After course isn't just another manual you can happily throw away after reading.
It's a practical guide for everyday life. A guide that will teach you some basic principles on which you'll be able to build the life you've always dreamed of.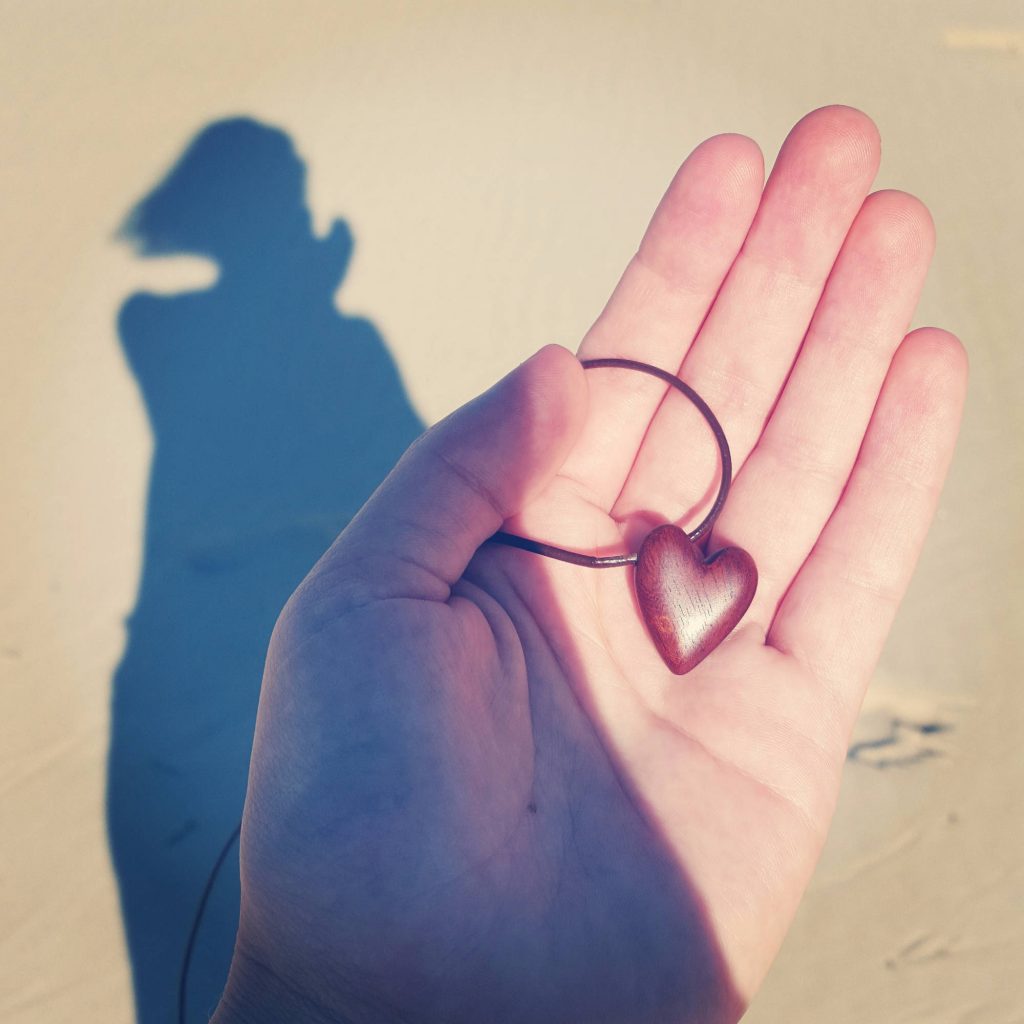 What's waiting for you
4 60-minute audio recordings
4 interactive worksheets loaded with practical exercises and action steps
Lots of resources to get deeper into the rabbit hole (if you'd like to)
During these 4 weeks, you'll…
Get to the bottom of why you are where you are (spoiler alert: it's not because there's something wrong with you)
Start to rewrite the patterns that are preventing you from creating happiness.
Get clear on what you really want; from relationships, men and life itself.
Heal your broken heart so that you can start trusting someone again.
Learn how to attract anything you desire into your life.
Find your own answers for all your doubts and insecurities.
Basically, you'll start transforming the current melodrama of yours into a fairytale (or some other genre with a happy ending)!
Here is what other shiny stars have said about the e-course
"Karolina's course touches you in your heart. She is fun and carefree but at the same time also a person who is true to herself. She is generous with her words of wisdom and support for women. Because of this, I found the course to be inspirational. It makes you believe in yourself, and when you do this, anything is possible!"
Carmen - Australia
"Karolina's e-course is a blast! It's worth every single penny! I already knew all the things and techniques Karolina talks about except, I've always had one big problem; applying them into everyday life. Karolina has put everything together so nicely so that you can figure the HOW out yourself and feel great about it!"
Tereza - Czech Republic
"Karolina has such a nice and friendly style that makes you ask questions about yourself. She provides you with both true coaching and advice from a friend. I love the examples and Karolina's personal experiences which are inspiring and comforting at the same time. They show you that someone else has gone through the same stuff and so that you're not crazy. I recommend the e-course to every woman who is in search of her true self and who is not entirely sure what and who she's looking for. It is full of useful and practical tips you can take and apply in various situations in your life."
Monica - California
"Oh my, so many things happened since I've signed up for Happily Ever After! and all are positive! By week four, I stopped worrying about whether my partner is really 'The One' and realised I really love him! Opening my heart has helped me a lot. My partner has even got a great job offer. We are going to move out of Prague, which has also been one of my biggest dreams! I truly feel like living a fairy tale! Thank you so much!"
Dana - Washington
"I'm truly grateful for this fun course throughout which I approvingly nodded, laughed and even cried. In a way, I already knew everything. It's just that sometimes it takes time before you actually fully get it. Thanks to the course I've understood what I was doing wrong, I was able to name it, and I've reassured myself that what I'm now expecting from a relationship is ok. That it's good to dream big and not to let anyone ruin it for you. I might not look like it, but I'm a huge dreamer and a romantic type, and I simply know that one day I'll meet The one."
Klara - Czech Republic
What you'll learn
You will…
Finally get why the same thing keeps happening to you and shift your relationships from "Arrrgggh! into "Ahhhh!"
Heal your relationships with men (and possibly the world as a whole)
Get crystal clear on what you really want
Learn how to translate all the hippie theory about self-love into practice so you can actually start living it
Discover and heal your female essence (and no worries, I won't push you to run around in tie-dye dresses and scream you're a goddess or something)
Learn how to respect your needs, desires and yourself
Dozvíš se spoustu praktických sebe-koučovacích tipů a triků, který lze použít nejenom na vztahy, ale na jakoukoli oblast života
Discover your own (and the best) guru ever; yourself
What you WON'T learn
You won't…
Get a manual for happiness. Unfortunately, I don't have anything like that. All I can offer is some tools for finding your own (windy) road towards what you desire.
Find any quick-fix solutions. Because healing is a process, and that usually requires time and conscious effort.
Get a 'woke up the next morning, and everything was different' miracles. Well, it can happen (a huge high five then!) but I definitely can't promise you that
Yes! The Happily Ever After course is for any woman, single or not, who wants to improve her relationships with others or herself. I created it with the idea of someone looking for The One in mind, but all the principles I'll teach you can be applied regardless.
If you're only just emerging from the storm of a painful break-up, I'd recommend waiting for a little it. I believe it's good to live through all the difficult feelings fully before diving into something new as you don't want this course to be just an escape.
This has never happened to me, but just in case… You've got 3 days after receiving the course to cancel your order. I'll give you your money back but please, know I'll subtract 15 USD from the total amount to cover costs for the materials you've already received.
The whole course unwrapped
Week One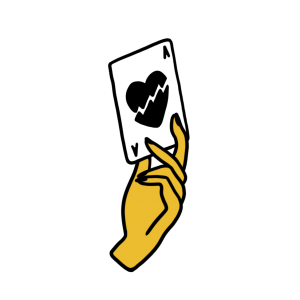 What's your love story?
Discover your love story. What is it and why it's important to know?
Shine light on your true beliefs about men, love and relationships
Find out what's keeping you stuck
Let go & say bye-bye to everything that's holding you back from reaching your dreams
Week Two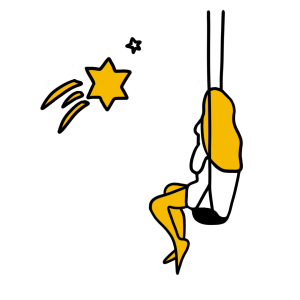 Fairy tales ain't just for kids!
Find out why it's so important to dream big
Stop being a victim. Be a creator instead
Get clear on what you really want
Re-discover your true self
Start creating a new love story that will match all your dreams and desires
Week Three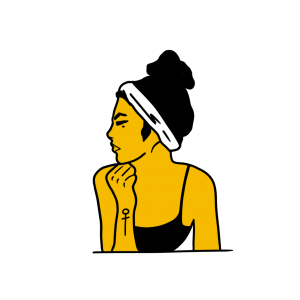 Yippee! I'm a woman!
Discover what it actually means for you to be a woman and why
Heal your relationship with men
Learn about the two biggest mistakes we as women do with men
Find your own balance between the 'good girl' and a nasty biatch
Week Four
Abracadabra!
Attract your soul mate (if you're looking for one)
Learn 4 self-coaching techniques that will help you to make the right decisions for yourself
Perform a celebration dance for doing such a great job!