Tarot Playground for Beginners
You don't have to be a psychic to make your readings work
Do you want to dive into the secrets of tarot but you have no idea where to start?
All the symbols, meanings, dos and don'ts… It's just a bit too much when you're glad to remember what you've had for breakfast this morning, right?
Also, you're not a psychic, so will it even work?
Well, I've got an answer for you; No worries!
You don't have to memorise anything or stress out about what cards will come up.
You can simply PLAY… And tap into your inner wisdom that's been there all along.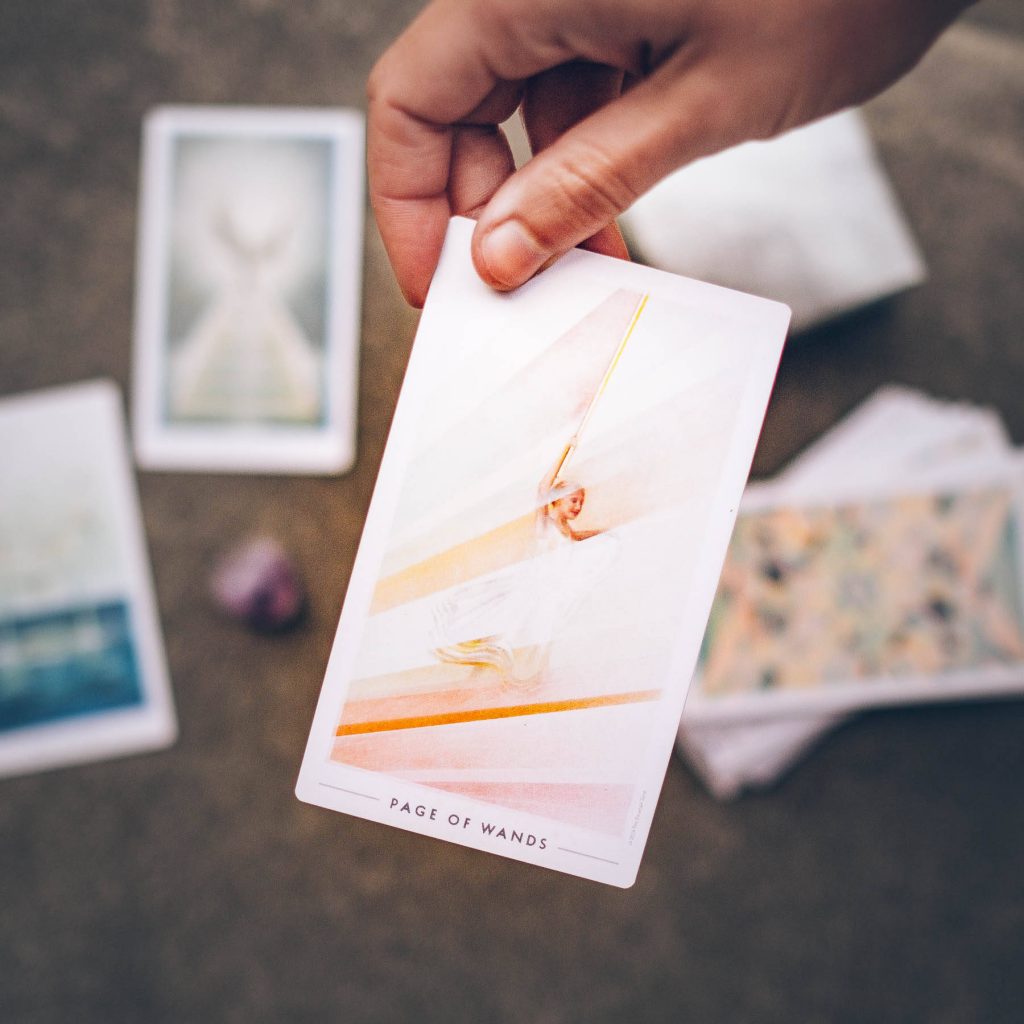 With this course, you will…
Finally, start using your tarot cards for real. Together, we'll bust all the myths that have been holding you back.
Feel good about your readings and yourself. Everything will start making sense, and you'll know what you're doing. No more confusion, we'll keep it simple.
Learn through practice! I'll teach you what to do but most importantly, how to do it too. So be ready to get your hands dirty with some tarot magic.
Tap into your own answers for all your burnings questions. Anywhere, anytime.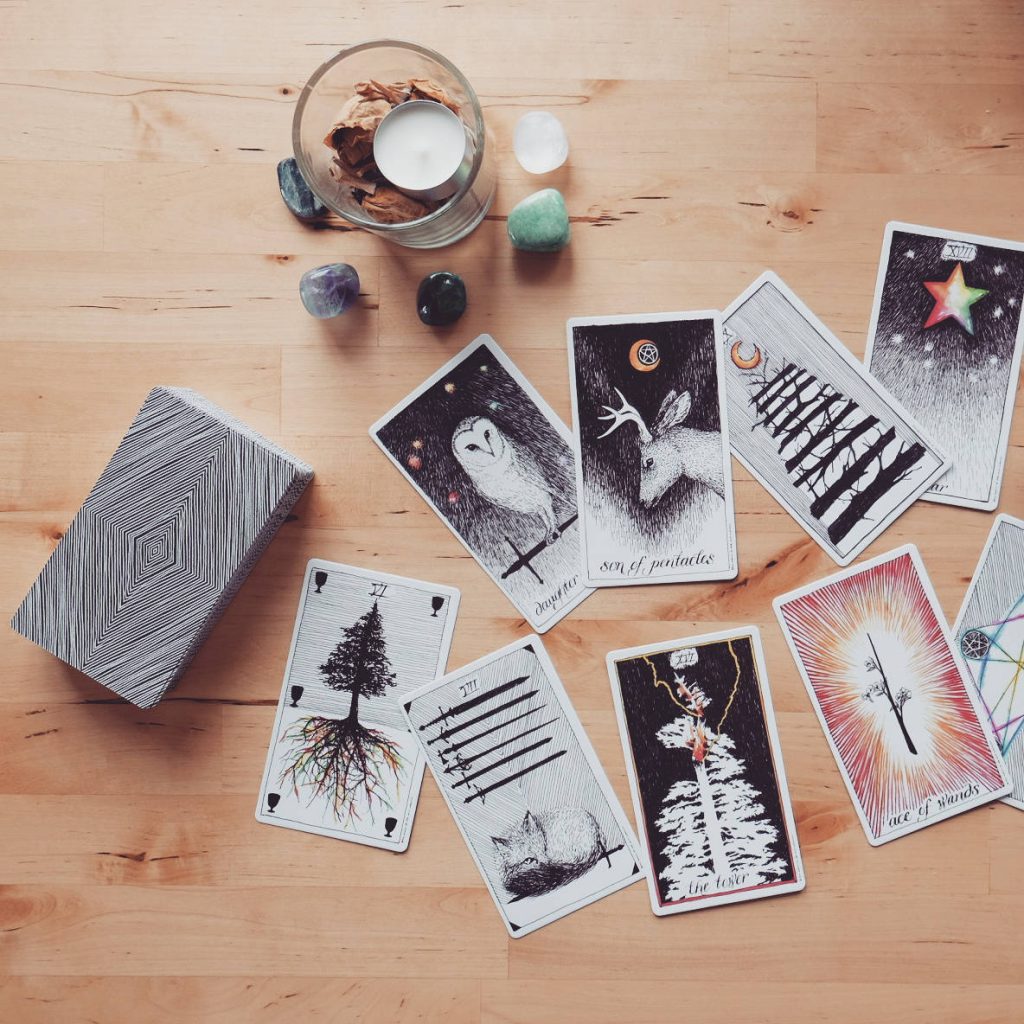 What you get
14 tarot videos (over 80 minutes of content)
An interactive worksheet full of practical exercises
Actual demonstration of various readings (so that you know what I'm really talking about)
My super (duper) secret tips for tarot decks and resources
Lots of fun (random and super cute of course, baby entries included)
Because this one word represents the most important idea that I'd like to teach you in this course; Tarot is fun!
Yep! I really don't believe it's this super serious thing for just a few chosen ones. Tarot is a fantastic self-developmental tool that should be available to everyone. Unicorns, fairies, even ordinary humans just like you.
And that's why this course is called Tarot Playground. Because you can play with your cards in a park, during your lunch break or while snuggled in bed with some hot cocoa.
You don't have to see auras or spirit guides to be a tarot reader. All you gotta do is to look at some beautiful pictures with an open mind. That's it!
I won't initiate you into any occult magic. I'll show you how to use your intuition instead. Together, we'll train it like a muscle so that you'll be able to use its full potential whenever you want.
After many failed attempts to properly learn Tarot over the past 20 years, I landed on one of your Youtube videos, and it really moved me to try one last time. Your approach really inches me into readings and encourages me to just use my instincts and feelings to decipher the cards. I just wanted to thank you for helping people like me find enjoyment and maybe even enlightenment in Tarot.
Ryan - Canada
I thoroughly enjoyed the Tarot Playground. It made tarot so much more approachable and accessible. It took the intimidation factor out… And it was fun!
Leticia - Colorado
The course was so exciting! I was enjoying myself so much that I wanted more every day. Actually, I still feel like that even after finishing. I finally learned how to use tarot regularly, how to take care of my cards and how to make sense of all of it! The dark cards are no longer a taboo for me, and I don't feel the urge for an endless search of the meanings in different books. Instead, I listen to my intuition.
Šárka - Czech Republic
I loved the casual and fun vibe of the whole course. I haven't finished it yet, but I don't think my impression will change. It's light, practical, simple enough, with lots of excellent tips... Everything I expected from a course with such title.
Natalie - Czech Republic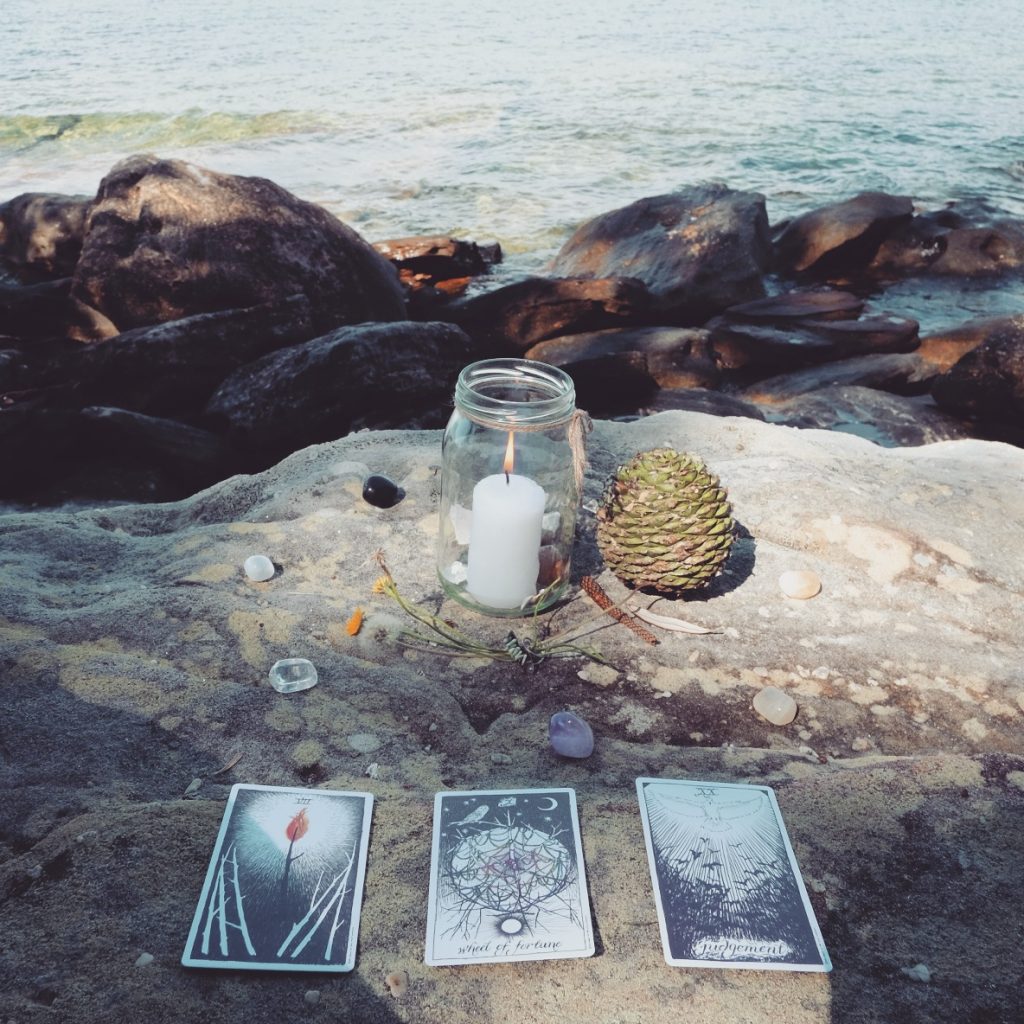 What you'll learn
How tarot actually works. Spoiler alert; it's not magic
How to use your intuition and finally hear the famous 'voice of your heart'
Where to find the right tarot deck and how to take care of it
How to ask the right questions
How to deal with all the scary cards without freaking out
What rules (not) to follow
How to interpret readings that make no sense
How to translate all the theory into practice
What you WON'T learn
Textbook meanings of individual cards because you can Google them in a split second
Fortune-telling, because I don't believe it actually works. I believe in free will instead
How to make someone do, say or feel something. Let's focus on your own life as that's the only thing you've got control over anyways.
Numerology, astrology, complicated 10-card readings… All the stuff that probably only leaves you overwhelmed and confused at the moment. One of the aims of this course is to keep it simple. So simple it is.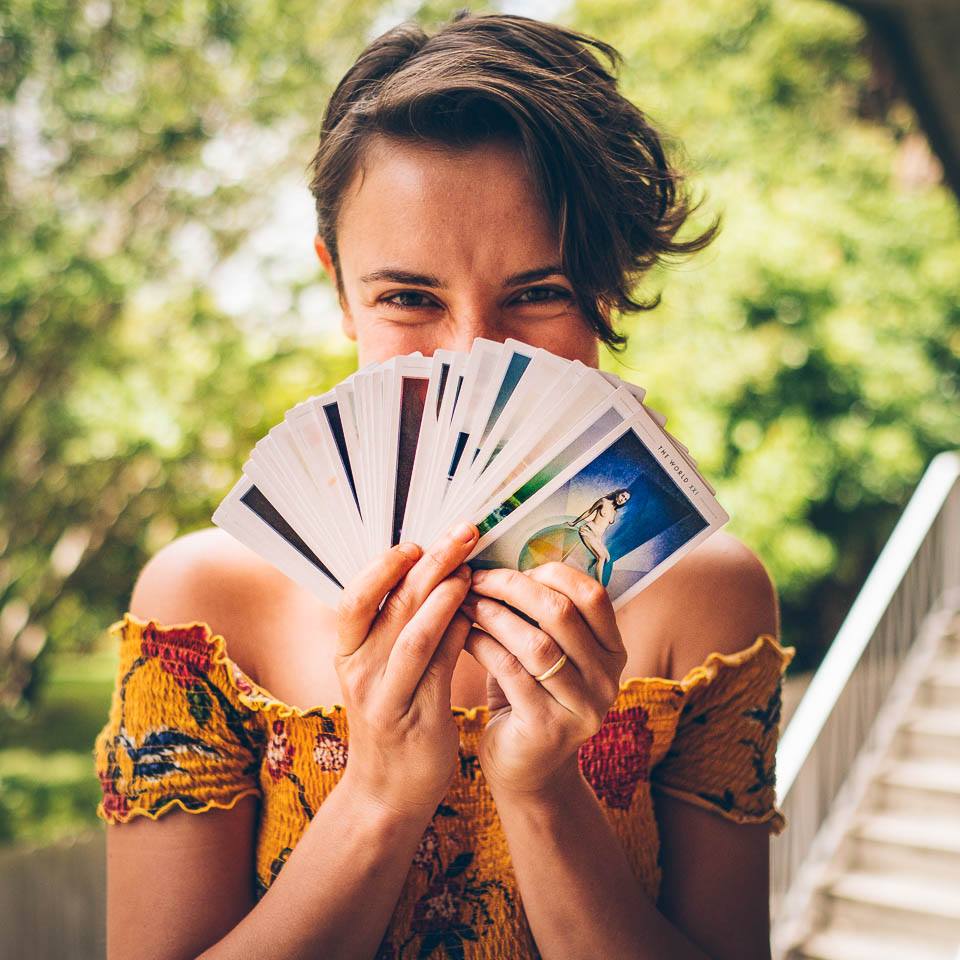 Who am I anyways?
Hey, there, I'm Karolina!
I've been working with tarot since 2008. I even have a certificate from the Czech Republic, where I finished my training. What's much more important tho, is that I've got terrible memory (excluding 80's and 90's song lyrics. I know all of those by heart). So remembering textbook descriptions of individual cards has always been a nightmare for me. Fortunately, my Czech teacher guided me towards intuitive readings with which I've stuck until now.
I view tarot as a window into our souls. A flashlight which will help you to shine light on all the answers that you've been looking for. To me, the cards are a therapeutic tool you can simply put into your pocket and have it ready any moment.
This discovery changed my life for the better in many ways, and now, I'd like to pass it on to you.
Nope.
The reason is, I don't believe in fortune-telling. The Tarot Playground won't teach you how to become a psychic or a medium. It'll show you how to develop your intuition, and it'll empower you to trust your own gut.
That's right. Honestly, I find it pointless with all the info you can find online. What's more, memorising all the cards isn't the point as you'll see.
This has never happened to me, but just in case… You've got 3 days after receiving the course to cancel your order. I'll give you your money back but please, know I'll subtract 15 USD from the total amount to cover costs for the materials you've already received.